Work package 4: ANALYTICS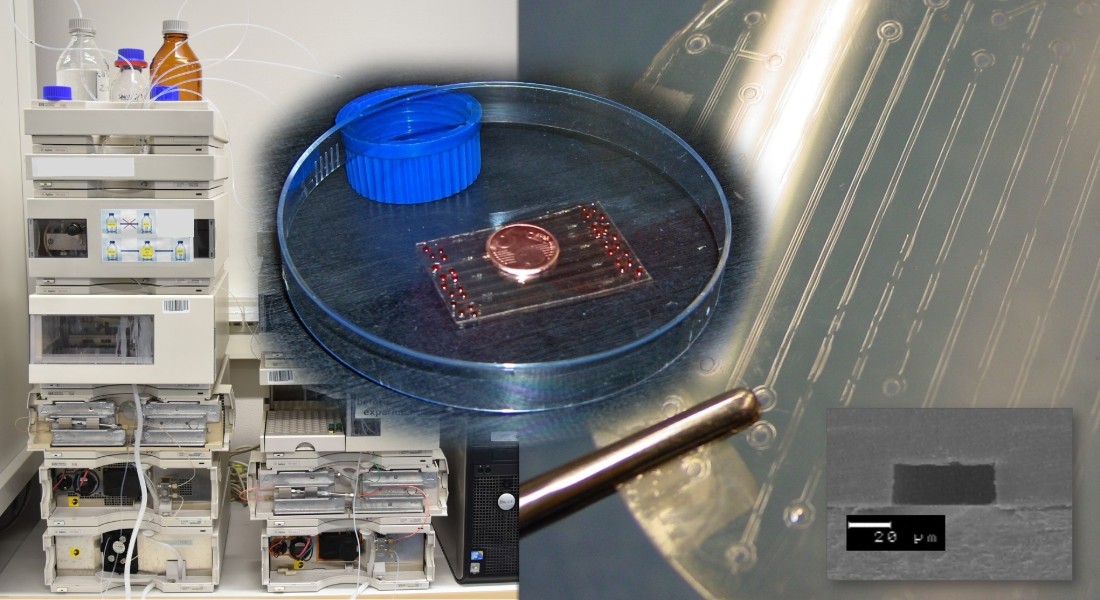 Precise, sensitive, and selective (molecular) analysis is the basis for monitoring of the quality of pharmaceutical products. To ensure safety and efficacy of drug products, a variety of in-process and end product analyses as well as in vitro and in vivo analysis of drug compounds and their biological and chemical degradation products is needed. With the promise of improved throughput, microfluidics and miniaturized sample preparation and separation devices are emerging to supplement the well-established chromatographic separaration systems spectroscopic techniques.
WP4 aims to provide both new analytical methods (using established instrumentation) and novel analytical tools (new instrumentation) ensure high quality drug products and to provide us with new insights into relevant complex processes and molecular interactions including but not limited to membrane transport, formulation pathways, and production line.